Orthodontic Care for Children
EARLY TREATMENT & GUIDANCE
You are a wonderful parent and you want the very best for your child. This includes a healthy and beautiful smile. At Strickland Orthodontics, we treat every child as if they are part of our family and provide them with the very best orthodontic care possible. We have a very progressive and conservative treatment philosophy and will only recommend active orthodontic care that will improve your child's overall health and confidence!
ALL CHILDREN SHOULD RECEIVE AN ORTHODONTIC CHECK UP BY AGE 7!
A child's occlusion (bite) establishes when the 1st molars (6yr molars) and the front adult teeth erupt which typically occurs around 7-9 years of age. At this time, the doctor can evaluate how the upper and lower teeth fit together along with the development of the remaining permanent teeth to ensure all teeth are in a healthy position. For some, treatment will be indicated, but for most this will be a beneficial way to have peace of mind about the growth and development of your child's future smile! If no treatment is indicated, we will continually observe your child's growth and dental development at periodic appointments. These will be every 6 to 18 months depending on your child's individual needs and will help us to determine the ideal time to begin treatment, if any is required. During this time, your child will be a member of our Strickland Orthodontics Smiles Club (S.O.S. Club) and they become active participants in their growth and dental development! This is a very exciting time for your child with many changes occurring and we want you and your child to be informed and aware of the changes happening during these years. There is never a charge for the orthodontic observation and guidance appointments. We offer these complimentary visits to our patients to provide the information you need to be able to make the best decision about orthodontic care for your family. The observation appointments allow us to begin any needed orthodontic treatment at the ideal time, which can minimize treatment times.
PHASE ONE, INTERCEPTIVE OR EARLY ORTHODONTIC TREATMENT
Phase One treatment is interceptive orthodontic care that occurs in younger children (usually under 10) with very specific goals and is designed to correct an urgent problem that would get worse or cause damage if left untreated. While early treatment can offer tremendous benefits orthodontically and psychologically for some patients, the ideal timing for most children will be around 11-14 years of age.
When possible, we strive to aid in dental development of our patients to allow a single stage of active orthodontic care. University research shows that many patients with a single stage of orthodontic treatment can have a similar or even a superior long-term result as orthodontic treatment over 2 stages. Single-phase treatment can have many advantages including reduced hygiene risk, reduced total treatment time and cost.
If treatment is indicated to help correct a functional orthodontic problem or a concern you or your child has, we will discuss the various treatment options including fixed and removable appliances and develop a treatment plan that is customized for you and your child's needs and desires.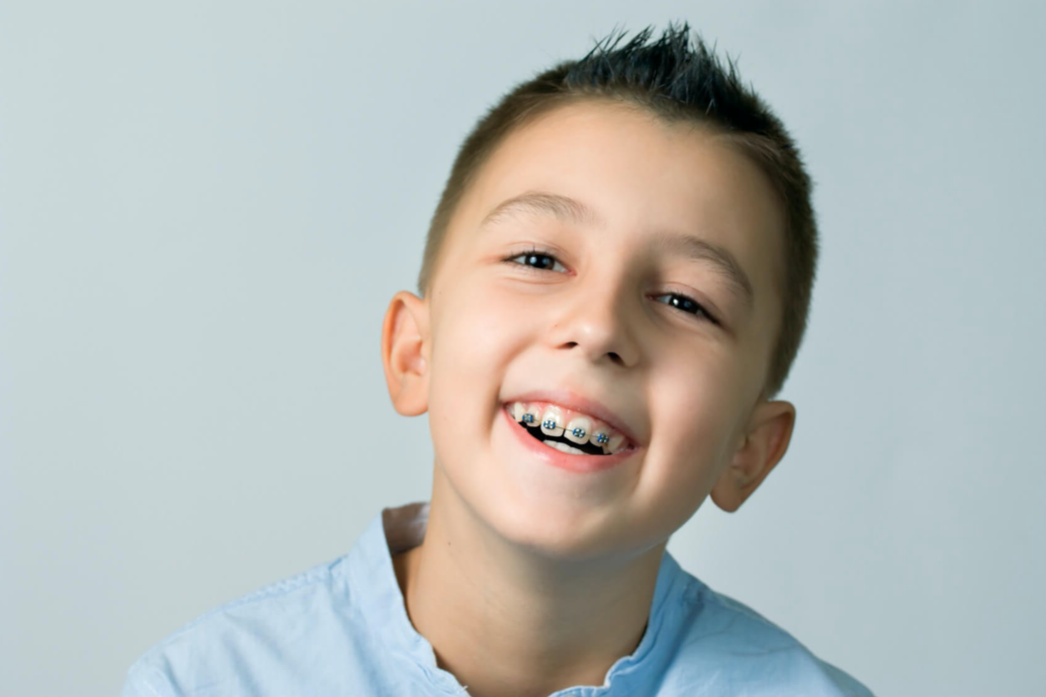 MORE INFORMATION FROM THE AAO:
Click, download, and print the PDF below.
AAO: CHILD TREATMENT
CHOOSING THE RIGHT TIME FOR TREATMENT – WHY IS IT SO IMPORTANT?
Monitoring our patients at a young age allows us to have the opportunity to assist in planning dental development. The ideal timing for orthodontic care in most children is early adolescence – around 11-14 years of age.
While it is never too late to begin your orthodontic care, having braces or Invisalign during your adolescent years allows us to take advantage of the growth and development that naturally occurs. At that time, your child has a higher metabolism which allows for us to shape the teeth and bite more efficiently, reduce any discomfort, and can shorten overall treatment time. We always strive to provide the very best orthodontic care for your family by utilizing our experience and technology to increase efficiency. Increased efficiency allows us to achieve all the benefits of orthodontic treatment while also helping to minimize the treatment time, risk of white spots, and cavities.